Roorkee
26th September 1875
My dear Mother,
I have been looking out for a letter from you for a long time, but no signs of one-the mail was in yesterday but nothing for me. I hope you are all right and that it is not sickness that is the cause. I hope this finds you enjoying good health as I am happy to say this leaves us all here.
We are very free from sickness in Roorkee although it has been very bad in other stations close to us, but as the cold weather sets in we may expect to get sick of it.
The great cry out here is the visit of the Prince of Wales which will do a great deal of good I have no doubt, although they cry out about the expense. Natives dearly like a "tumasha" (Editor's note: Hindi – celebration) and don't care what they spend to get one.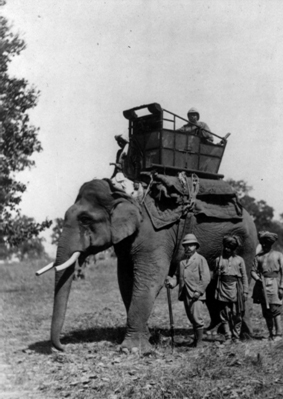 (Editor's Note : Prince Albert Edward, later King Edward, set off for India in October 1875 on an extensive eight month tour of the sub-continent)
What did you think of the tea? Which kind did you like best? I have wondered whether it reached you safe-let me know what there was to pay on it as I could only clear it here to London; and Letty sent you a woolen (sic) cap and cuffs. Have you received them?
I am thinking of bringing Jamie home with me, but have not yet mentioned it to him-it will be quite time enough when he comes home to mention it-as he would not do much for the next two months if he was aware of it.
I have sent you a College Report three weeks ago also one to Aunt Agnes. I think she must be angry with me or I would have heard from her before now.
Did you get the letter I sent for George Paterson, he has never replied to it.
And now dear Mother, I hope to hear from you soon as the last I heard from you was in June last.
Letty joins me in love, not forgetting the children
Your affectionate Son
J. Johnston
Just before the children went to bed they were asking what will grandma be doing now? They are at it every day what they are going to do when we get home.